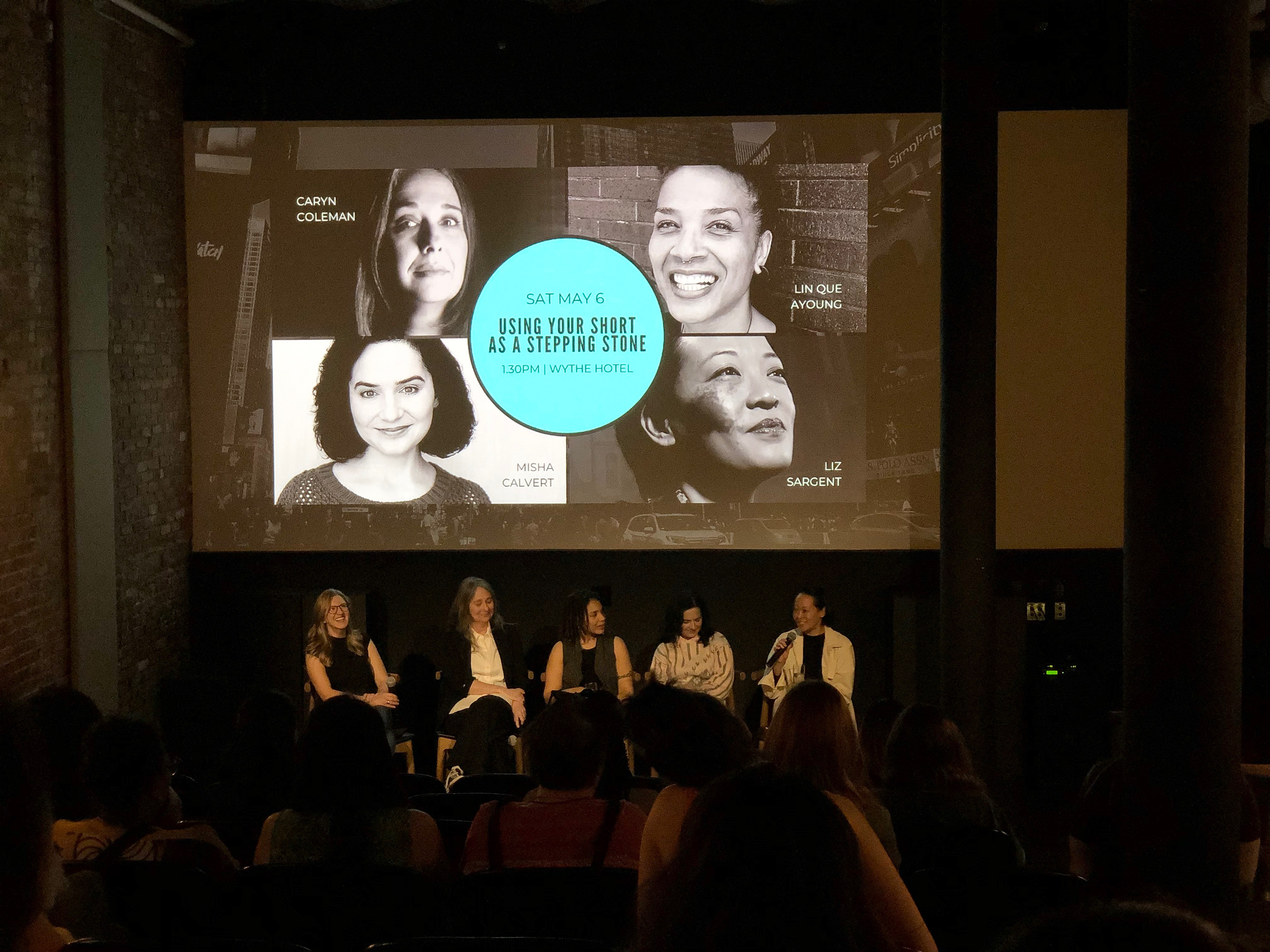 UPCOMING EVENTS  
FYC Screening at the JCC  I  in partnership with Reelabilities, The Korea Society, and JPMORGAN & Chase
Manhattan Neighborhood Network  I  Film Festival Strategy & Oscar Campaining 

Courageous Conversations Summit 
Mercer Island  l 3 day Educational Workshop 
​​​​​​​
PAST EVENTS 
Scripted films at Sundance with API creatives behind and in front of the camera feature vastly different narratives and storytelling techniques. Filmmakers Justin Chon (Director/Co-Writer/Producer, Jamojaya), Liz Sargent (Director/Writer, Take Me Home), Nida Manzoor (Writer/Director, Polite Society), and Sing J. Lee (Director/Co-Screenwriter, Accidental Getaway Driver) come together to answer "what is an Asian story in 2023?" and reflect on how far our storytelling has come. Conversation is led by Samhita Mukhopadhyay (Author and Editor, The Meteor).
Joined by Senator Karen Kwan of Utah's 12th district, we celebrate Lunar New Year and highlight the importance of supporting Asian and Asian American voices in film and beyond. The two panel discussions, moderated by Asia Society Northern California Executive Director, Margaret Conley, spotlight filmmakers and films from Afghanistan, Japan, the Philippines, India and Korea.
This panel explores the representation and portrayal of people with disabilities from script to screen, and how the entertainment industry can increase accessibility for all. With David Renaud, Nic Novicki, Lauren "Lo Lo" Spencer, Sheridan O'Donnell and Elle Potruch.
Courageous Conversations  l  Speaking without Hesitation  l  Virtual Worldwide
This

𝐯𝐢𝐫𝐭𝐮𝐚𝐥 𝐟𝐨𝐫𝐮𝐦

will feature our very own Dr. Kehaulani Haupu and Andrea Johnson along with special guests, NY Emmy-winning writer and director, Liz Sargent, and producer, Molly Jordan. Through exploration of Liz and Molly's personal stories and themes at the heart of their short film, 𝐓𝐚𝐤𝐞 𝐌𝐞 𝐇𝐨𝐦𝐞, we will be opening up a conversation that both addresses challenges faced by the AAPI community and deepens our understanding of the intersectionality and diversity that exist under the vast umbrella term "AAPI". Empowering our AAPI community to communicate the complexities of their experiences on their own terms, we will center humanity and interdependence as we learn how to share, how to remember, and how to move forward with hope.
Join us for a conversation with Kishi Bashi and filmmaker Liz Sargent about minority identity and racism towards Asians in America. Using songs, film, and photography, we'll look at a history of Asian representation in media and culture.
Asian Women Empowerment  l LA Summit 2022
As sets become more inclusive and equitable, how can filmmakers create productions that are accessible and inclusive of disability? How can we make sure that accessibility and disability inclusion is considered from pre-production through distribution? ReelAbilities Film Festival hosts filmmakers who bring positive examples of  inclusive crews and processes.
EDUCATIONAL PRESS
RESOURCES FOR DISABILITY CAREGIVING
The National Arc- a national agency that fights for the civil and human rights of individuals with intellectual disabilities: https://thearc.org/